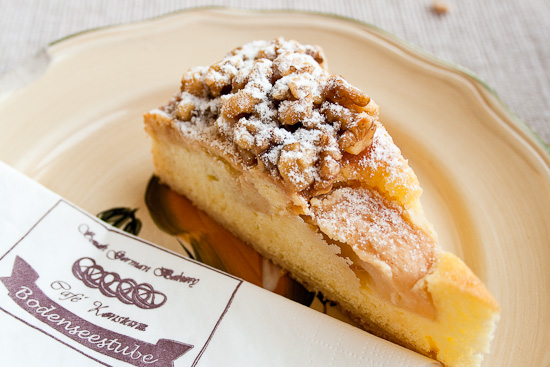 It may not look very fancy, but this slice of apple-walnut cake (RMB 28) from the South German Bakery was a little piece of heaven: rich, nutty, stuffed with apples, and most importantly, moist with rum.
I suppose that's German pastry for you: simple, homey, and delicious.
The bakery also many other worthy treats, including stollen (in December), Linzer tarts, cute chocolate hedgehogs, and nußecke, a triangular hazelnut cookie covered in chocolate. Their breads are the real thing too, with lots of rye, and a wonderful pumpkin-seed loaf (RMB 25) that I particularly like. The brezel was disappointing though, dry, hard, and a bit stale – not at all the soft pretzel one might rightfully expect.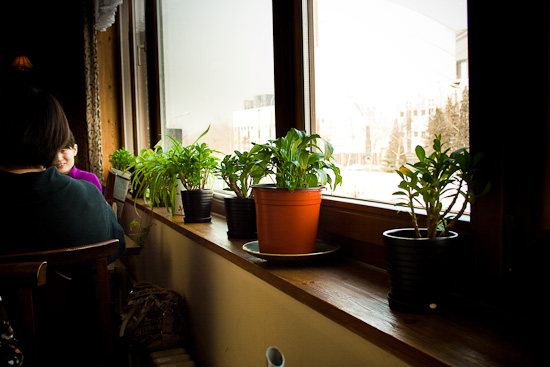 Upstairs is the Bodenseestube, a warm little restaurant to which one might decamp for a plate of wurst or spätzle, or a hefty breakfast (until 3pm), or simply to admire the wall mural of the Bodensee, that jewel of a lake shared by Switzerland, Austria, and Germany. It's not geographically to scale, but the spirit is there, with all the towns and harbors marked, and the tower and lion of Lindau: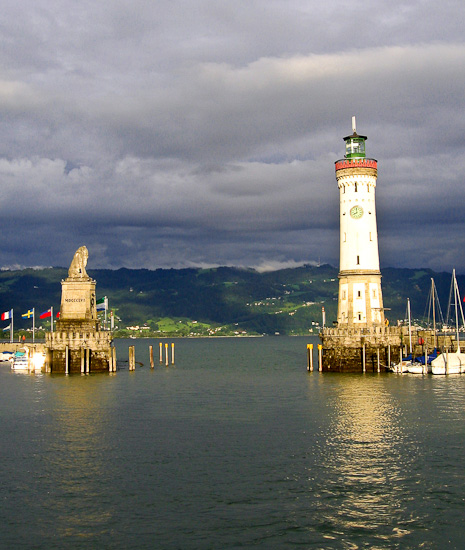 South German Bakery, Cafe Konstanz & the Bodenseestube
[
map
]
27 Haoyun Jie, Zaoying Lu (north of Solana)
Chaoyang District
Tel: 5867 0201
德国面包房,朝阳区枣营路好运街27号