Baking Supplies & Equipment Stores in Beijing & China
* Please note that I do not receive any commission for promoting these shops, and that I chose the places to recommend because I think they're useful resources, not for any other considerations, financial or otherwise.
The Hotel Equipment Corporation 酒总酒店设备 (Jiuzong Jiudian Shebei)
Known as "HEC" among its fans, this three-floor store serves professionals in the restaurant business: this is where to go for a 8-burner range, an industrial-sized dough mixing machine, or a set of chef whites. Fortunately, as there are many international restaurants here in China, HEC is a pretty good resource for Western kitchen equipment and supplies at un-Western prices.
There are cake pans of varying shapes and sizes, tart molds with removable rings, cute mini tart molds (I got 4), loaf pans, ramekins, cookie cutters, mousse rings (but no English muffin rings!), cupcake molds, and more, all around RMB 10-40. While many of them have non-stick surfaces, some of them are made of stainless steel or a non-coated alloy. There are also croissant dough cutters, bench scrapers, whisks, egg beaters, pastry bags, piping tips, parchment paper, the list goes on and on.
A trip to HEC can be overwhelming but quite fun for all the novelty and possibility of the objects – it's possible to deck out an entire kitchen here, especially if you've always wanted matching soy sauce dispensers with the local Chengdu Xiaochi.
HEC has locations in Beijing and Shanghai, as well as in Chengdu, Chongqing, Jinan, Hangzhou, and Qingdao (see addresses here). HEC also offers online shopping, which I have not yet tried. The Beijing location may look intimidating with its Fengtai District address, but it's just a short walk from the Beijing South Railway subway stop on Line 4.
The Hotel Equipment Corporation [
map
]
1 Kaiyangli Yijie (1 Dongtoutiao)
You'anmenwai, Fengtai District
Tel: (010) 8355 9988
丰台区右安门外开阳里一街1号(东头条1号)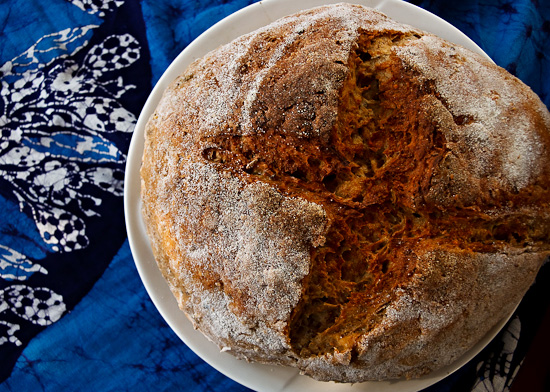 Ziwei Baking Store 滋味烘焙屋 (Ziwei Hongbei Wu)
This Taobao shop also has a physical location in Beijing with the same prices as its online counterpart – convenient if Taobao is too flummoxing or if you prefer to look at things before you buy. It has many of the same basic supplies as HEC, but with less variety and specialization, though arguably most of us don't need croissant-dough cutters anyways.
A complete stock can be found online, but here are a few of the highlights: ovens, cake, pie, and tart molds of varying sizes, cookie cutters, oven mitts, silicone mats, scales, egg beaters, almond powder (RMB 6 for 50g), powdered sugar, cake (low-gluten) flour, dried cranberries, gelatin, butter, mozzarella, and cream, some of which (according to them) are imported. Ziwei seems to supply a few of the Chinese-Western restaurants with pizza ingredients. The store itself is small and quite packed; you might have to ask assistance from the staff to find certain things.
Ziwei Baking Store
滋味烘焙屋 [
map
]
Ground floor merchant, Bldg 6, Andingmenwai Dajie
(150m south of Anzhen Qiao on Third Ring)
Tel: (010) 8427 0715
Hours: Mon-Fri 10.30am-7pm, Sat-Sun 10.30am-6pm
安定门外大街6号楼底商
(安贞桥向南150米,路东,江苏饭店斜对面)
Pantry Magic
The convenient (probably) but pricey option: Pantry Magic has been well documented by various expat magazines in Beijing, so I won't really go into it here. I've visited a couple of times to ooh and aah at the sea of colorful silicone molds, but I've never bought anything here. They seem to carry lots of Western kitchen equipment that you won't find elsewhere, and everything is imported, a fact reflected in the prices. [link]
Taobao.com
Taobao sells everything you could possibly want. It's a veritable treasure trove of baking equipment, with many specialty shops all dedicated to baking. Here are  the ones with whom I have had successful transactions: Mini Cookee Inc, which has intriguing pie weights, silicone baking mats, and lots of recipe books (mostly in Chinese); Breadleaf, who has wooden peels, brotform/banneton, zesters, and very pretty cooling racks, as well as baking ingredients; and Ziwei (above).