I've been slowly going through all the lemon recipes I can think of: tarts, lemon curd, preserved lemons, lemon millet pistachio tea cakes, and not once have my China-grown Meyers disappointed, despite the assertions of a certain somebody that they're oranges. My latest favorite are these delicate, airy custards, so creamy that you wouldn't guess they're dairy-free and gluten-free (but not vegan).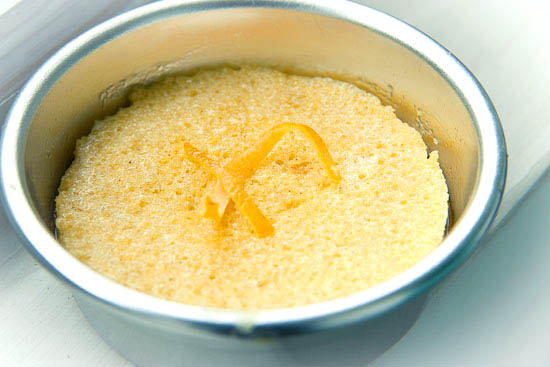 While I'm not gluten-adverse – indeed, with all the bread I bake, it's more like the exact opposite – I like playing with the properties of different flours, especially my favorite, glutinous rice flour. But I do try to avoid milk, out of safety concerns, and organic milk is out of my budget. Fortunately, Doudouchu (豆豆厨) soy milk, made with organic, non-GM soy beans and nothing else, seems to work just fine in most recipes I've tried. You can find them in larger Wumei (物美 Wu-mart), BHG, and Hualian (华联) stores, but they seem to be cheapest at 7-11 and Wumei (around RMB 6 for a 1L bottle).
I found my ground almonds in Ditan Park of all places, where during a recent "shopping festival" (购物节 gouwu jie) a few booths sold foodstuffs from across China – Mongolian cheese, Xinjiang raisins, Qingdao dried seafood, etc. Two booths were busy grinding the local variety of almonds into a fine white powder. These almonds, which I believe come from inside apricot kernels, are smaller and have a more perfumed flavor than its Western cousins; it's a little more exotic, and hard to describe. I love its addition: Few matches are as ideal as the meeting of almond and lemon, and I don't believe there's such a thing as too many almonds.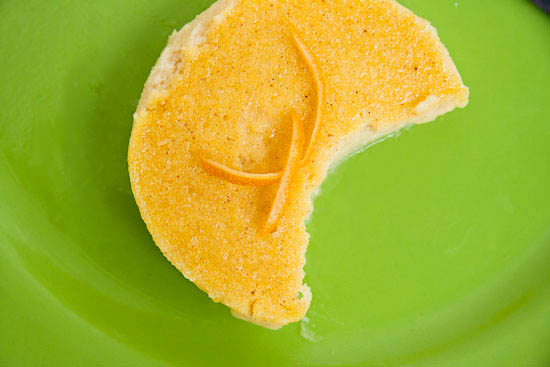 Meyer Lemon almond custard

Adapted from Cannelle  et Vanille

I decreased the sugar to 90 grams, but thought it could have still been less sweet. My custards seemed reluctant to set, whether because of the soy milk or the uneven heating in my toaster oven I don't know.

Makes 8 4 oz. ramekins (I only got 4 four-inch ramekins)

2 egg yolks
185 grams soy milk
1 tsp lemon zest
60 grams Meyer lemon juice
90 grams sugar
25 grams glutinous rice flour
25 grams ground almonds
pinch salt
2 egg whites

In a medium bowl, combine the egg yolks, soy milk, lemon zest, and juice. In a separate bowl, combine the sugar, salt, rice flour, and ground almonds. Add the wet ingredients to the dry and whisk. Whip the egg whites until medium peaks form. Fold a third of the egg whites into the batter. Add the rest and fold gently.

Preheat the oven to 160°C (325°F). Pour the batter into the greased ramekins. Place the ramekins on a deep baking pan and set into the oven. Pour hot water into the pan, enough to cover the ramekins half way. Bake for 25 to 30 minutes until set.