Hawberries & Kumquats took a short vacation to go home to north Texas.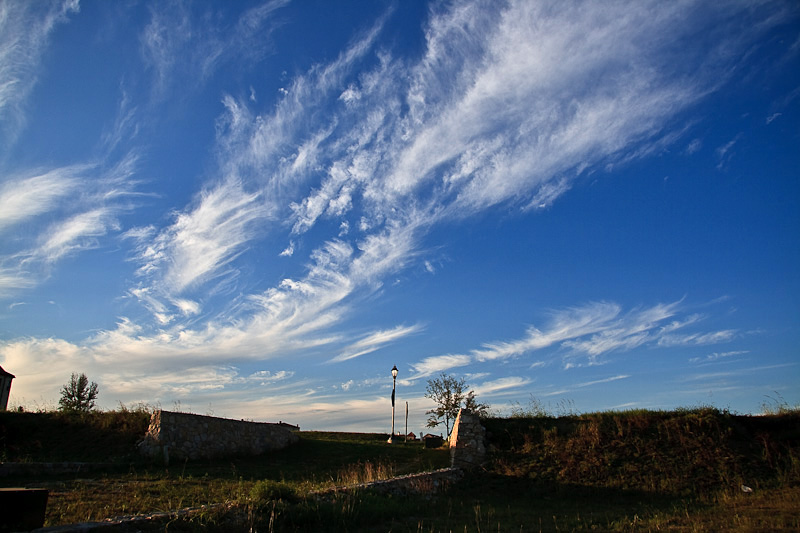 There was not a single day when the sky wasn't blue. Sometimes I wonder why I willfully choose to live in Beijing's smogged-up soup when I could have sunsets like this: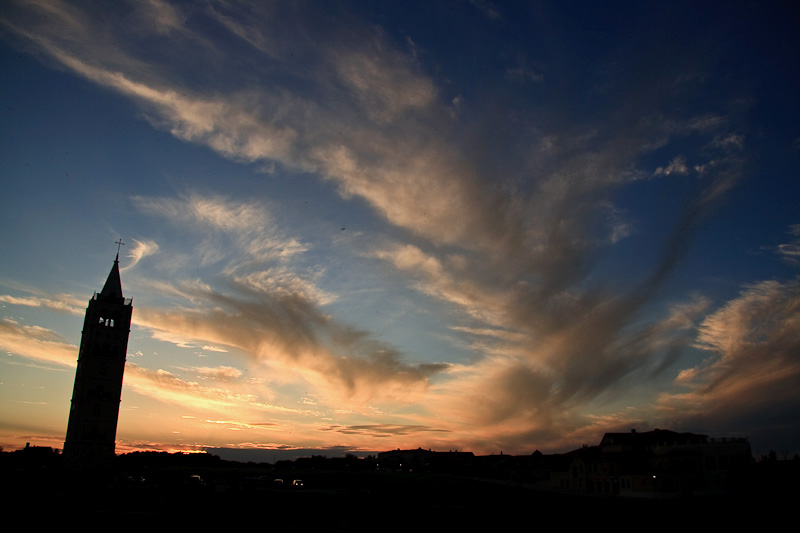 This is the view from my parents' house.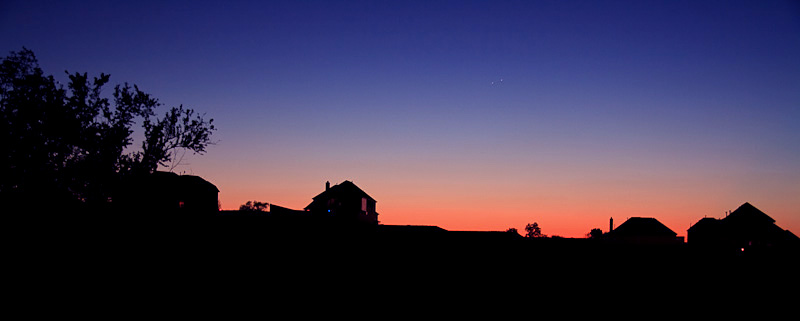 Behind the house, we found a skeleton, sleeping in the tall wild grass and the fragile, star-like flowers. The bones were polished so white, so clean, that it was impossible to see it as a thing of death. The skull fell into fragments when we touched it. It was possibly a coyote, or a cat.
We found some time for Mexican food at the  excellent little El Fuego, which has homemade tortillas and delicious homestyle Mexican dishes, like pork with green sauce.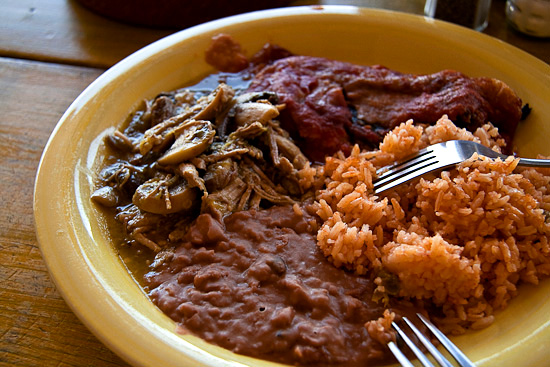 The longer you stay, however, the more you realize how similar China and the US are.  Both suburban north Texas and Beijing seem enamored of building replicas of European squares and architecture.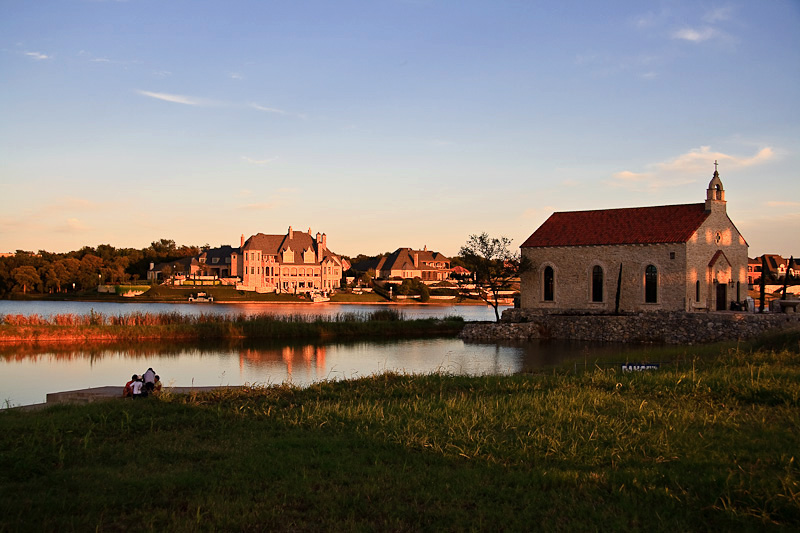 This is "Adriatica," a recreation of Croatia's "St. Paul's Square," or depending on which sign you believe, it is also a recreation of the San Marco Piazza in Venice. Right now, like various developments in Beijing, it is languishing in incomplete limbo, with a parking garage and a clock tower its most prominent buildings. It is not as grand as the Chateau Zhang-Laffitte, Beijing's replica of the Chateau Maison-Laffitte plus two wings of the Palace of Fontainebleau. But they have similar aspirations: hotels, wedding photography, conference center…
We also went to the Texas State Fair, perhaps just the perfect antidote of Americana for expats living in China. Like Beijing's temple fairs, it teemed with people, booths, performances, and food. Unlike Beijing, however, there were milking demonstrations on the hour, cow-herding demonstrations, and prize-winning cattle, goats, and pigs on show.
Every year food vendors vie for the most creative and the best tasting food at the State Fair…and for some reason everyone's thoughts tend towards deep-frying the unusual. Unfortunately, we had to skip the best-taste winner deep-fried fritos pie (chili and cheese in a shell of corn chips and batter) – the lines were just too long! This quintessentially Texan treat triumphed over deep-fried lemonade, deep-fried s'mores pop tarts – covered in whip cream and chocolate sauce – deep-fried margaritas, even deep-fried salad.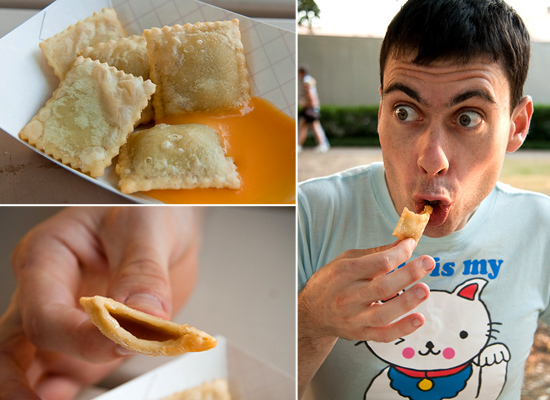 There were no lines, however, at the deep-fried beer booth, which won "most creative". And soon we realized the crowd must have known something we didn't: for a recipe that supposedly took 2.5 years to develop, deep-fried beer was really quite lackluster. The weak beer was encased in a rather thick ravioli-like pastry, which was then fried and served with cheese sauce. Eating them bite by bite was pretty gross; pop the whole thing in your mouth and it suddenly tastes like a pretzel. Go figure.
Past winners at the TX state fair include deep-fried peaches & cream, deep-fried coke, deep-fried butter, and deep-fried cookie dough, among other thrilling things. What will they think of next?